Hoverboards are a lot of fun. Much better than a bike or a skateboard. Definitely better than a Segway. In fact, today's hoverboards are pretty powerful and they come loaded with some great features.
You can find the best hoverboard at Gadgetreview. But what do hoverboards have in common with larger vehicles like ATVs etc?. Well, as it turns out, they are an excellent way for kids to get a taste of riding other vehicles.
I hear you: "How on Earth are hoverboards a good way for kids to get into off-roading with other vehicles?" These two things are like comparing apples and oranges.
Hear me out. You may not realize this but you can actually turn your hoverboard into a go-kart. I see you looking at me like I'm crazy, but I'm not. I mean, I was discharged last week, so I have the papers to prove I'm sane. Now.
For real though. You can turn your two-wheeled vehicle into a much cooler ride. There are several conversion kits available to buy online that do just that. So if you are new to the world of go-karting this is the perfect first step into a larger and super fun world.
These converted boards go just fast enough that you can get the hang of this kind of vehicle without a super expensive price tag, getting used to it before you go out and buy an expensive authentic go-kart or four-wheeler.
These conversion kits all work in pretty much the same way. You are basically buying a chassis that has a wheel or two in front and a seat. You'll notice that the back wheels are missing.
This is because that is where your hoverboard straps in. Your hoverboard is the back wheel assembly. There are also sticks to each side of you for controlling speed and turning. Pull the handles back to brake and reverse.
These kits are a lot of fun too. They are easy to put together, taking just minutes to complete and they zip around pretty fast for what they are.
Of course, your speed here depends entirely on the kind of hoverboard that you have. Realistically, with a decent hoverboard attached, you can expect to go about 12 to 14 MPH on one of these.
It's a lot of fun zipping around on a converted hoverboard. The faster it goes, the harder it is to handle, but that's just part of the fun. Many of these conversion kits have an adjustable frame length so that both kids and adults can get in on the action.
A few popular hoverboard conversion models include: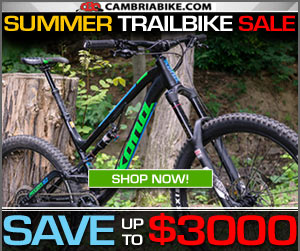 There are many more too.
Everyone knows that to properly race you need to be sitting anyway. You can't have cool races while standing upright. That's just silly.
So give one of these a try and see if you like the go-kart experience. If you do, you can graduate to an actual go-kart in no time. And from there to ATVs.
But for beginners, this is the perfect way to learn and dip your foot in the water. Take your time. Have some races with your friends. Recreate some Mario Kart action in real life. Most of all have fun.